The orange correction mark icon on the candidate profile summary indicates this candidate has uploaded their CV. If it does not have the correction mark, it means they have not uploaded a CV.
In the case of a person not having a CV on their profile, you have the option to Request their CV by just clicking on Request CV.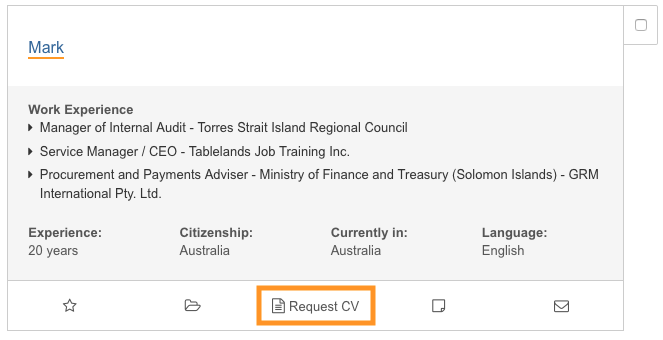 The candidate will receive an email from Devex informing them that a recruiter has requested to view their CV, and to please upload it.
So you remain anonymous, but when they do upload it you receive an automated notification.
All CVs requested and available can be seen on the Recruiter Dashboard, at the bottom of the page.

Note: It's only possible to request for a CV if the individual has not uploaded one, if you would like to request an updated version of an individual's CV, you should email them by using the contact button.