If you'd like to stop receiving your job alerts, you can either deactivate or delete the alert.
To manage your job alerts, log in to your Devex account and go go to the job search page by clicking on Find A Job under the Jobs section on the main page: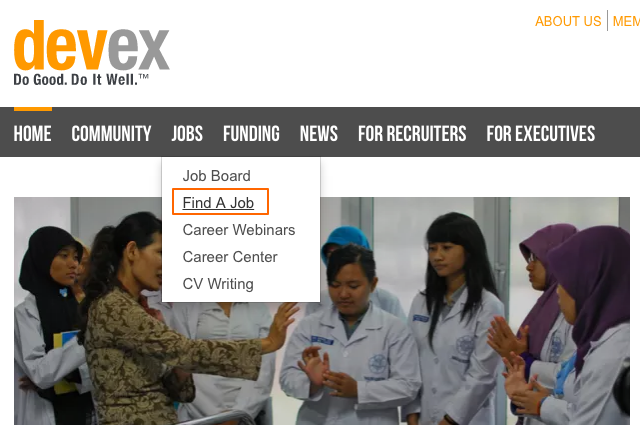 On the right side of the search bar, click on My Alerts & Searches:
To deactivate an alert, click on Alert active. You'll see a confirmation message that you have deactivated the alert. 
You can turn this back on anytime by clicking on Activate alert.
To delete an alert, double-click on the trash icon: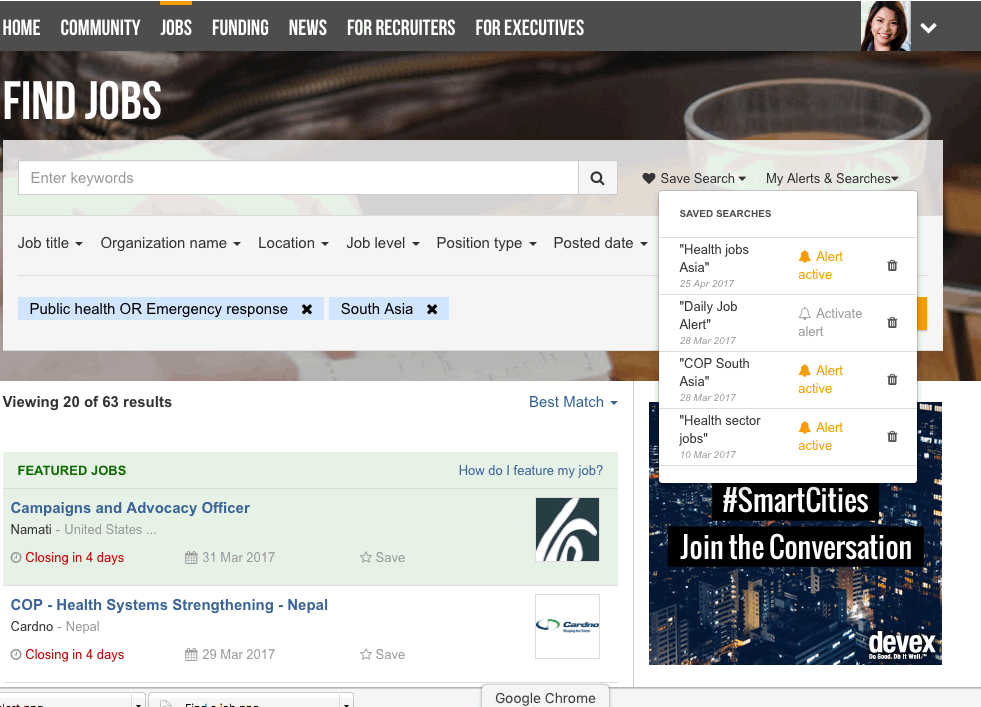 Note: Deleting an alert cannot be undone.