Having a Devex profile automatically makes your profile public, which means that recruiters are able to find and view your Devex profile, download your cv (if you have one uploaded), and contact you through the messaging feature. This is ideal especially when you are actively searching for your next global development position.
If you prefer to keep your profile private, you can update your privacy settings through the Accounts & Privacy settings page.
First, log in to your Devex account and access the page: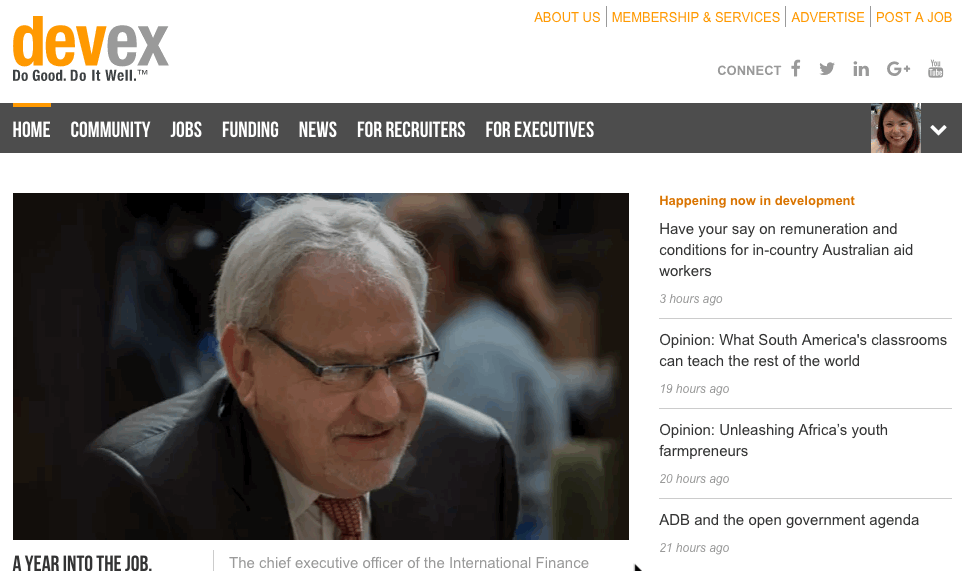 On the next page, simply tick on the button to "Keep my profile private" and then the update button to save this change.
You can always change it back to public by following the same steps.