Your subscription information can be found on your personal billing page.
To access your billing page, click on the My Billing link from the drop-down list of the user menu:
On the next page you'll find your membership level, your billing frequency, and your renewal date.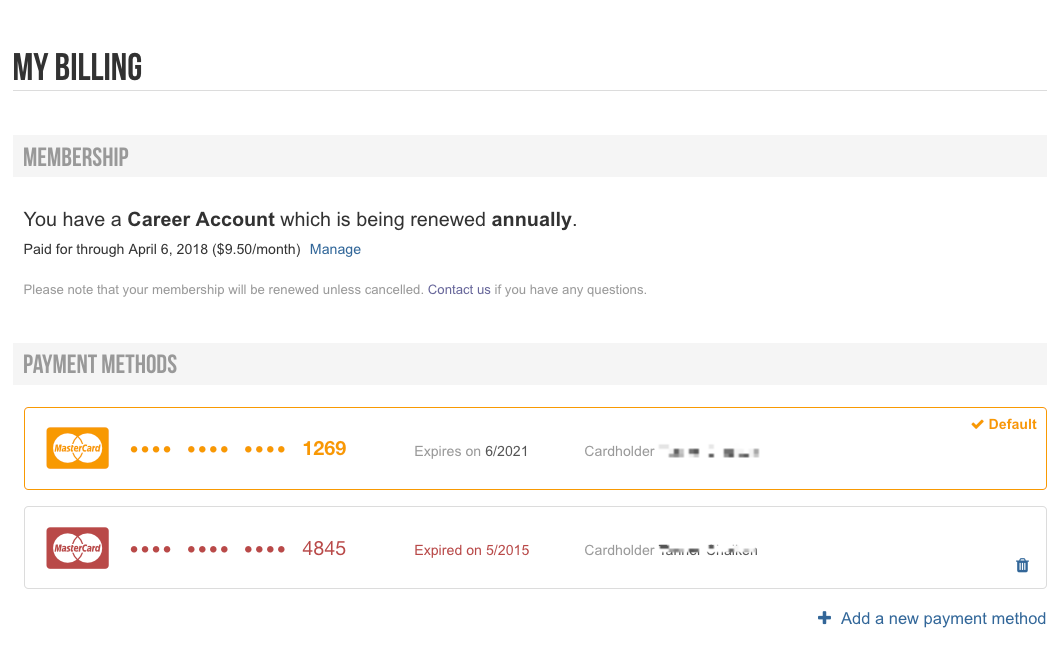 At the bottom of the page you can also view and download your sales receipts.